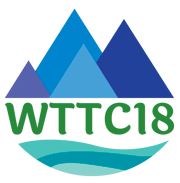 Comecer will attend WTTC18
Whistler Conference Centre, Whistler, Canada.
Meet Comecer at the WTTC 2022: the 18th International Workshop on Targetry and Target Chemistry, from 21 to 26 August, in Canada.


Radiopharma - Nuclear Medicine


After four years we are pleased to announce that Comecer will be present at the WTTC 2022: the 18th International Workshop on Targetry and Target Chemistry.

It will be held on August 21 - 26 at the Whistler Conference Centre, Canada.
During these days Comecer will present:
the

new

Alceo 4.0

Solid Target System

.
ARGO Dispensing System, is a new and automatic closed vial dispensing system able to fill a vial through rubber stopper piercing.
Dose calibrators, also known as Radioisotope Calibrators, Radionuclide Calibrator, Curie Meter, and Activity meter.
BH series, designed to work specifically with radioisotopes.
During this event, you will also learn more about IBC Workflow Management and Quality Control Software, a comprehensive client/server workflow management software for a cyclotron facility, central radiopharmacy, academic hospital, and nuclear medicine departments.

You can also use this event as an opportunity to discover how to release the full potential of radiopharma products with Illuminate™ Manufacturing Intelligence: use real-time machine performance data to pinpoint where to focus efforts to reduce downtime, maximize line throughput, improve product quality, and make sustainable productivity improvements.
We invite you to meet and chat with our Radiopharma experts: Mario Malinconico, Product Manager and Senior Radiochemist, and Dominic Silvestri, Radiopharma Area Sales Manager. They will be glad to answer your questions and share the details of our references.
If you want to organize your time at this event, make an appointment with them at the best time for you.
Discover all the features of the new Alceo 4.0 Solid Target System
Up to 7 isotopes with a single system
Fully automated process
More operator safety
Only one target for all isotopes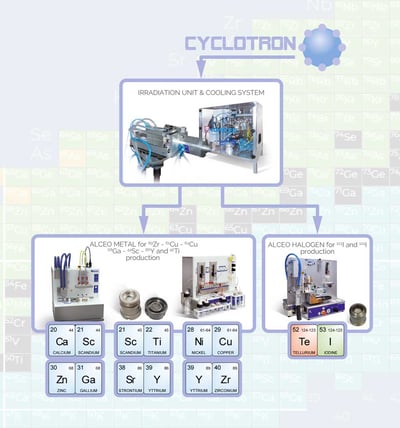 Schedule a meeting with Mario and Dominic:


Click on the following link to download and see this event in your calendar
Event information
WTTC 18
Whistler, Canada
August 21 - 26, 2022
Category:
Radiopharma - Nuclear Medicine