Comecer will attend the SNMMI 2022 Annual Meeting
Vancouver Convention Centre, Vancouver, BC, Canada
Meet Comecer at booth #347 at the SNMMI Annual Meeting in Vancouver, BC, Canada, from June 11 to 14.


Radiopharma - Nuclear Medicine


Comecer will attend the SNMMI Annual Meeting in Vancouver, BC, Canada, from June 11 to 14. The event will take place at the Vancouver Convention Centre and you will find us in booth #347.
This event is where we are premiering the new Alceo 4.0 Solid Target System. This is your first chance to discover this unique product! You will find a prototype in our booth and experts to present all its features.

But that's not all.

We are also excited to show you a virtual presentation of our radiopharma products. This innovative 3D experience will allow you to explore the real operation of ALL Comecer radiopharma equipment, with an interactive way of seeing, opening and rotating the equipment.
You can also use this event to learn about Illuminate™ Manufacturing Intelligence. This software uses real-time machine performance data to pinpoint where to focus efforts to reduce downtime, maximize line throughput, improve product quality, and make sustainable production improvements.
At the booth you will also learn more about IBC Workflow Management and Quality Control Software, a comprehensive client/server workflow management software for a cyclotron facility, central radiopharmacy, academic hospital and nuclear medicine departments.
Don't miss Matteo Melandri presenting on:
"Therapeutic radiopharmaceuticals manufacturing: how Comecer technology can help you in small and large scale production lines in terms of automation and flexibility"
on Monday, June 13, from 1.30 pm to 2.00 pm PDT at our booth #347.
At the booth we invite you to meet and chat with our Radiopharma experts: Luca Neri and Dominic Silvestri, Radiopharma Area Sales Manager, Mario Malinconico, Product Manager and Senior Radiochemist, Marcello Fulvi, Comecer Service Director, and Matteo Melandri, Sales Engineering Leader.
They will be glad to answer your questions and share the details of our references.
Did you miss Matteo Melandri's presentation "Therapeutic radiopharmaceuticals manufacturing: how Comecer technology can help you in small and large scale production lines in terms of automation and flexibility"?
Request it by filling out the form, we will be happy to share it with you:
Come see the prototype of the new Alceo 4.0 Solid Target System at our booth #347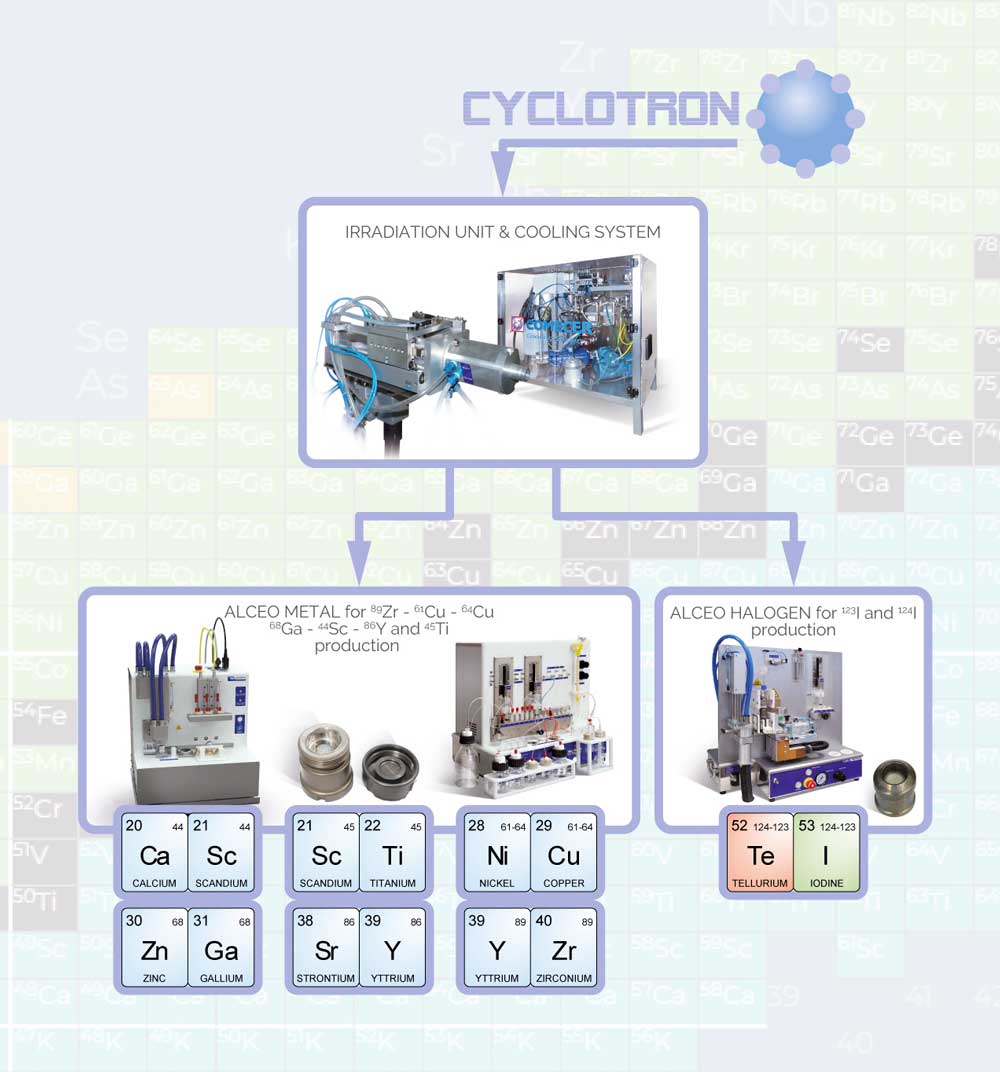 Request the presentation by filling out the form:


Click on the following link to download and see this event in your calendar
Event information
SNMMI 2022 Annual Meeting
Vancouver, BC, Canada
June 11 - 14, 2022
Category:
Radiopharma - Nuclear Medicine