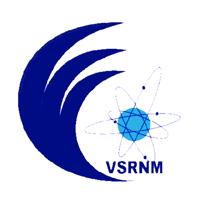 Comecer will attend the 23rd Annual Scientific Conference (VSRNM 2022)
Vietnam National Convention Center, Hà Nội, Vietnam
Meet Comecer at booth #G4 at the 23rd Annual Scientific Conference of the Vietnamese Society of Radiology & Nuclear Medicine


Radiopharma - Nuclear Medicine


Comecer will be present at the 23rd Annual Scientific Conference of the Vietnamese Society of Radiology & Nuclear Medicine (VSRNM).
The event will take place on 19 - 20 August 2022 at the Vietnam National Convention Center, in Hanoi, Vietnam.
We will exhibit with our partner GMS in booth #G4 and we will present our latest solutions for your Nuclear Medicine department such as IRIS, Radiopharmaceutical Multidose Injector:
Compact and extremely easy to use
Patient safety ensured
Possibility to dilute and measure mother vial activity
Innovative design and autonomous battery power
At our booth, you will also learn more about IBC Workflow Management and Quality Control Software, a comprehensive client/server workflow management software for a cyclotron facility, central radiopharmacy, academic hospital, and nuclear medicine departments.

This event is a great opportunity to discover how to release the full potential of radiopharma products with Illuminate™ Manufacturing Intelligence: use real-time machine performance data to pinpoint where to focus efforts to reduce downtime, maximize line throughput,improve product quality, and make sustainable productivity improvements.

Plan to stop at our booth #G4 and talk directly with our expert Mattia Lami, Sales Manager Radiopharma.

If you want to organize your time at this event, make an appointment with him at the best time for you.
Come see IRIS, Radiopharmaceutical Multidose Injector at booth #G4:
IRIS is a radiopharmaceutical injector that performs calibrated injections to patients, starting from a multi-dose solution of FDG or other radiopharmaceuticals.
The IRIS radiopharmaceutical injector is compact and easy to handle thanks to its innovative design and autonomous battery power.
Schedule a meeting at the booth:

Click on the following link to download and see this event in your calendar
Event information
23rd Annual Scientific Conference (VSRNM 2022)
Hà Nội, Vietnam
August 19 - 20, 2022
See Comecer at Booth #G4
Category:
Radiopharma - Nuclear Medicine