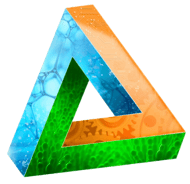 Comecer is attending
ACHEMA 2022
Comecer | ATS LS | SP I-Dositecno
Our pharma team looks forward to meeting you at stand #G71, hall 3.1



Pharma - Isolation Technology
Cell&Gene Therapy – ATMP
This year Comecer is looking forward to participating in person at ACHEMA 2022. The event will take place at Messe Frankfurt from 22 to 26 August.
On this occasion, Comecer will be present together with ATS Life Sciences and SP I-Dositecno, as companies of ATS Automation group. You can find us at booth #G71 in hall 3.1.
Comecer's experience in isolation technology combined with ATS Life Sciences and SP I-Dositecno strength in process automation delivers a powerhouse of expertise in the pharmaceutical technology industry. Don't miss a visit to the joint booth where you can also watch the virtual presentation of the pharma products, an innovative way to explore the real operation of the Comecer machines.
Stop and chat with our pharma team to know more about filling automation solutions such as Baby Phill Small Batch Vial Filling System, an aseptic filling machine for the production of small batches in R&D, Pharmaceutical or ATMP labs, and see the new MSTI, Modular Sterility Testing Isolator, a Modular Sterility Testing Isolator System conceived for Lab professionals who require aseptic conditions for sterility testing of pharmaceutical products.
During the event, you can also discover all the highlights of our ValueCell Isolators: isolator for cell & gene therapy. Marco Fadda will be glad to provide the details.
Release the full potential of our equipment with Illuminate™ Manufacturing Intelligence: use real-time machine performance data to pinpoint where to focus efforts to reduce downtime, maximize line throughput, improve product quality, and make sustainable productivity improvements.
At our booth #G71 you also have the opportunity to participate in a fun basketball game and win your prize! Don't miss it!
If you want to organise your time at this event, why not schedule an appointment with our experts?
Accept our challenge and stop by booth #G71 to participate in a fun basketball game and win your prize!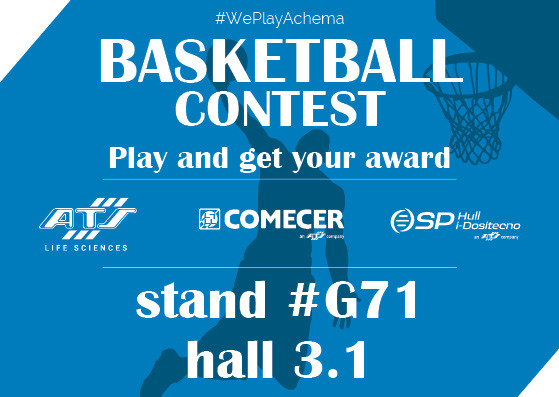 Schedule a meeting at the booth:


Click on the following link to download and add this event in your calendar
Event information
ACHEMA 2022
Frankfurt, Germany
22 - 26 August, 2022

See Comecer at Stand

#G71

Category:

Pharma - Isolation Technology