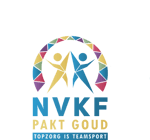 Comecer at the NVKF Lustrumcongres
Omnisport at Apeldoorn, Netherlands
Join our team of Radiopharma experts during the NVKF Lustrumcongres and find out how we can help you to manage your needs


Radiopharma - Nuclear Medicine


Comecer will attend the NVKF Lustrumcongres on September 28 and 29 at the Omnisport at Apeldoorn, Netherlands.
Here our Radiopharma experts Mariëlle Eikelhof and Frans Wijmans will show you our solutions, in particular the Comecer's Dose Calibrators, for Nuclear Medicine and Radiopharmacy. Our Dose Calibrators are already certified with full compliance to the new Medical Device Regulation. The heart of every Comecer range dose calibrator is the Ionisation chamber: a completely digital detector that gives a fast, reliable reading. As Comecer produces its Ionisation chambers completely in-house, we are able to customize our products with special sizes or measurement characteristics.
If you are there, plan to stop by our tabletop, and have a chat with our team!
If you want to organize your time at this event, make an appointment at the best time for you.

Click on the following link to download and see this event in your calendar
Event information
NVKF Lustrumcongres

Apeldoorn, Netherlands
28 - 29 September, 2023
Category:
Radiopharma - Nuclear Medicine