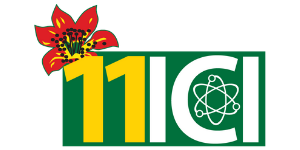 Comecer at the 11th International Conference on Isotopes (11ICI)
TCU Place, Saskatoon, Saskatchewan, Canada
Don't miss Comecer presence at the 11th International Conference on Isotopes and discover our work based on the radioisotopes production.


Radiopharma - Nuclear Medicine


Comecer will participate in the 11th International Conference on Isotopes, from July 23 to 27, in Saskatoon, Canada.

Here you have the opportunity to meet our team of experts who will gladly show you our achievements in the production of radioisotopes thanks to the Alceo Series, with a focus on Alceo Actinium, and they also will present our latest solutions for your Nuclear Medicine department, such as:
You could find our team at our booth. They will be glad to address your challenges and answer all your questions.
If you want to organize your time at this event, make an appointment with them at the best time for you.
Explore all the highlights of the Alceo Series
The ALCEO series is a family of configurable machines based on various parameters:
the type of isotope

the specific radioisotopes to be produced

use of "disposable cassette"

the type of process chosen for the production of several radioisotopes

Schedule a meeting at the booth:


Click on the following link to download and see this event in your calendar
Event information
11th International Conference on Isotopes
Saskatoon, Canada
July 23 - 27, 2023
Category:
Radiopharma - Nuclear Medicine