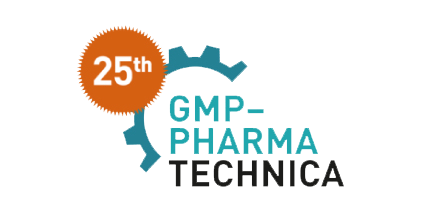 Comecer at PharmaTechnica 2023
RheinMain Congress Center, Wiesbaden, Germany
We are waiting for you at PharmaTechnica on 28 and 29 March, in Germany. Discover our Pharma Equipment for Asepsis/Containment in Labs, R&D, Manufacturing at booth #B17.


Pharma - Isolation Technology


Comecer is attending PharmaTechnica on 28 and 29 March, in Wiesbaden, Germany.
Plan to stop at booth #B17 where you can meet our German partner WINKGEN Medical Systems.
Here you'll find out how Comecer can assist you with your pharma manufacturing processes and explore our solutions such as:
Baby Phill Small Batch Vial Filling System, an aseptic filling machine for the production of small batches in R&D, Pharmaceutical or ATMP labs
MSTI, Modular Sterility Testing Isolator, a Modular Sterility Testing Isolator System conceived for Lab professionals who require aseptic conditions for sterility testing of pharmaceutical products;
Speedy Glove, the Automatic glove tester for integrity testing that performs leak testing on gloves installed on isolators or RABS where a strict separation between the isolated area and the external environment is required. It's is suitable for all isolators equipped with glove flange such as those dedicated to aseptic processes, containment processes and the manipulation of API and HAPI.
VaxISO™ Upstream Isolator, a dedicated stand-alone isolator for vaccine research and final formulation.
If you want to organize your time at this event, schedule an appointment at the best time for you!
Modular platform for automatic filling of small batch
Containment barrier for Highly Potent drugs
Filling speed: up to 50 pcs/min
Filling accuracy: +/- 0.5%

Click on the following link to download and see this event in your calendar
Event information
PharmaTechnica 2023
Wiesbaden, Germany
28 - 29 March, 2023

See Comecer at booth

#B17

Category:

Pharma - Isolation Technology